Japanese Capsule Hotel Part 1
Japanese Capsule Hotel
The idea of a capsule hotel, popular in Japan, might sound strange, even futuristic. What exactly are these capsule hotels? And how do they fit into your travel plans? This article will explain everything there is to know about these unique lodgings. As a result, you'll feel secure staying in a Japanese capsule hotel during your vacation.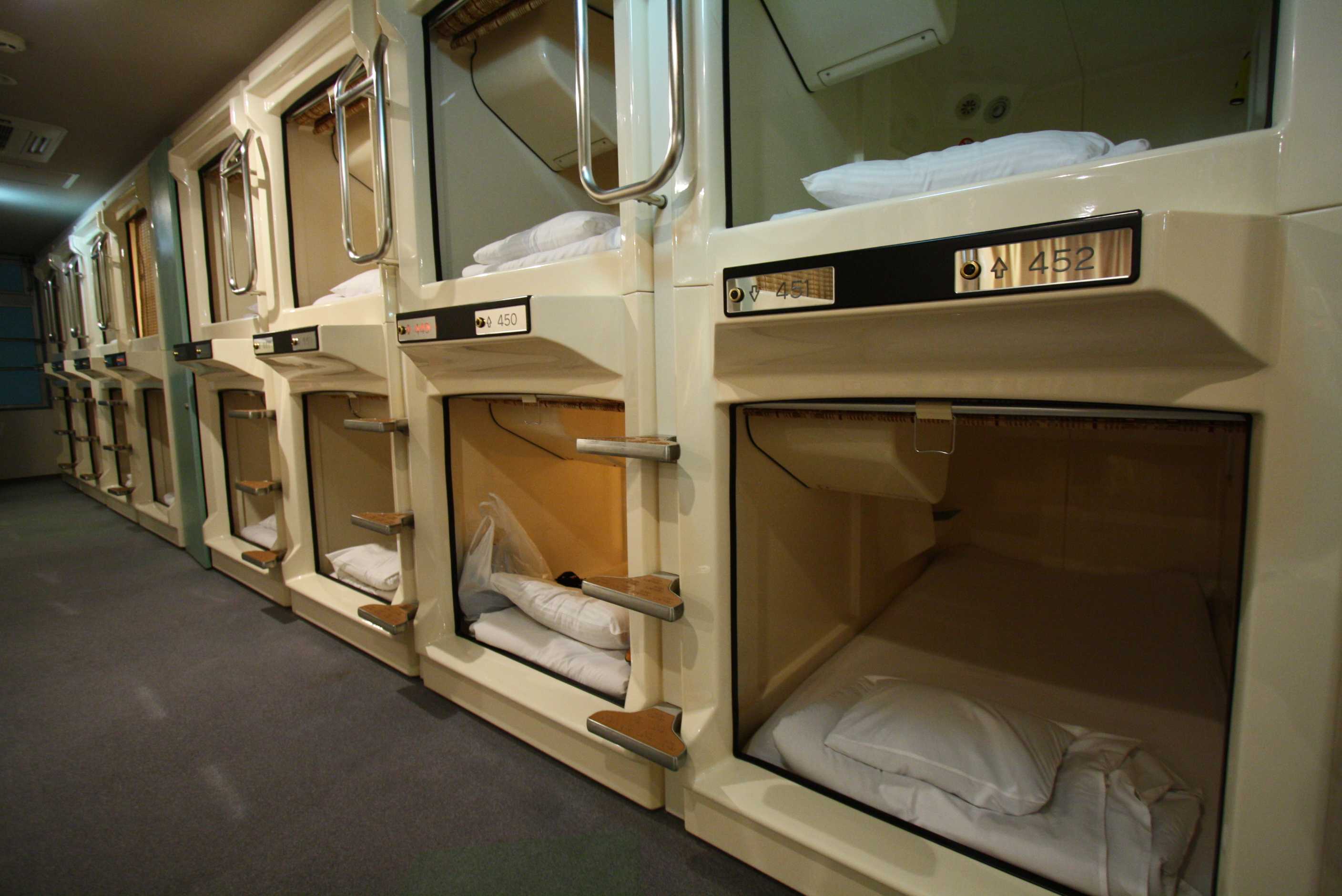 photo by Kojach
What is a Japanese Capsule Hotel?
Before explaining what a Japanese capsule hotel is, let's discuss their origin. These accommodations started appearing in the early 1970s. In fact, Nakagin Capsule Tower, built in 1972, is the world's first example of capsule architecture created for permanent use.
Capsule hotels are small, fiberglass units offering no-nonsense accommodations. Measuring roughly one meter wide, two meters long and one meter high, the units are outfitted with a single futon mattress. Sheets, blankets, and pillows are provided. Amenities include a light, alarm clock, TV, and radio. For convenience, each Japanese capsule hotel typically features power outlets and free Wi-Fi internet.
Keep in mind, facilities such as washrooms, toilets, and showers at capsule hotels are shared. Many Japanese capsule hotels also offer laundry rooms, lounges, vending machines, and restaurants. Moreover, these low-key accommodations divide sleeping quarters by gender. As a result, women can feel safe checking in to capsule hotels while checking out Japanese culture.
What is the Cost?
Plan on spending between 3000-4000 Yen ($25-35 USD) per night at traditional Japanese capsule hotels. However, there has been a recent expansion of higher-end capsule hotels. These generally cost between 4500-5500 Yen ($40-50 USD). First Cabin Tsukiji is a good example of a luxury capsule hotel. With modern furnishings that are sleek and stylish, and a convenient location in the Ginza district, it attracts a fashionable clientele.